cPanel Reseller Account Administration
Accessing the Reseller interface:
You can manage your cPanel accounts through the Web Host Manager interface. This can be reached at http://nsv47.dnshostmaster.net/whm
Account Creation: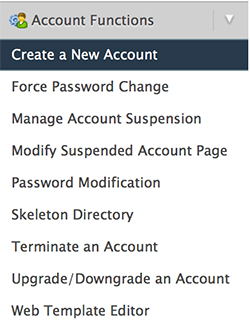 In the Account Functions menu click Create a New Account.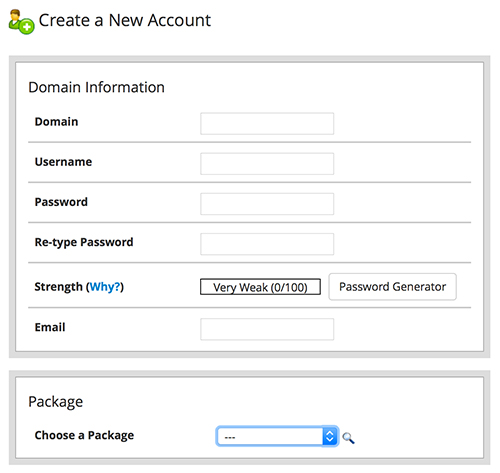 Select a package for the new account.
From the Account Information menu you can also change passwords, suspend and terminate accounts and change storage and bandwidth quotas.
---
Password Modification:
In the Account Functions menu click Password Modification.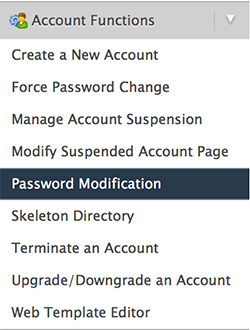 Select the domain
Enter and confirm the new password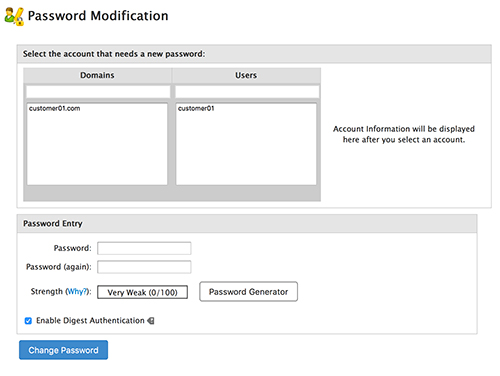 ---
Suspending an account:
Click Manage Account Suspension an Account in the Account Functions menu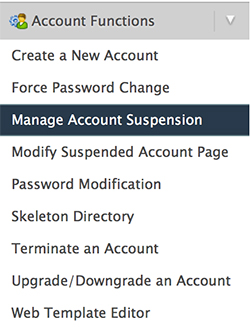 Select the domain to suspend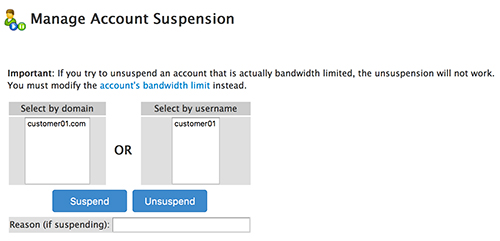 Enter a reason as necessary
Click Suspend.
To unsuspend an account, just select the account and click Unsuspend.
---
Terminating an account
In the Account Functions menu, select Terminate an Account.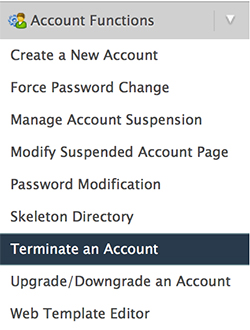 Select the account to terminate.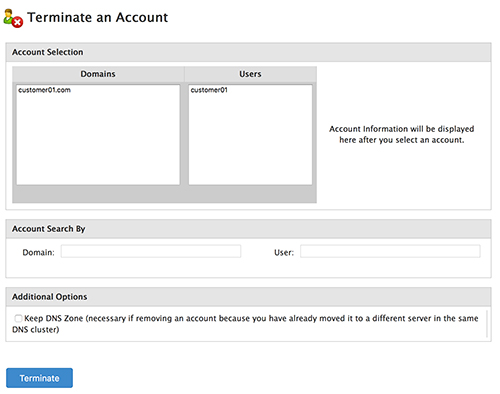 Click Terminate.
* Terminating an account will delete all of the content of that account, so it may be prudent to suspend the account before termination.
Now you have created a cPanel account provide the login details to your customer so they can begin adding email accounts and create website.
---