Knowledgebase

SyncBackFree Syncing/Backup Complete Guide
For the users who subscribe to our Cloud Storage Services, here is a tutorial on how to use the software for backup/syncing.
SyncBackFree is a handy FTP/Cloud Syncing and Backup software.
It comes with 2 versions which include Free and Pro Version.
Free Version is limited to Windows Home platform.
However, a Pro Version supports on Windows Servers as well as other OS platforms.
You can download it here.

The Complete Guide for SyncBackFree will assist you on how to perform a backup and set up a scheduled synchronization process to specific folder. It is categorised to few sections as shown below:
Create Connection Between Local Folder to Cloud (or other backup folders)

Backup/Syncing Configuration

Recovery Configuration

Schedule Synchronization
Create Connection Between Local Folder to Cloud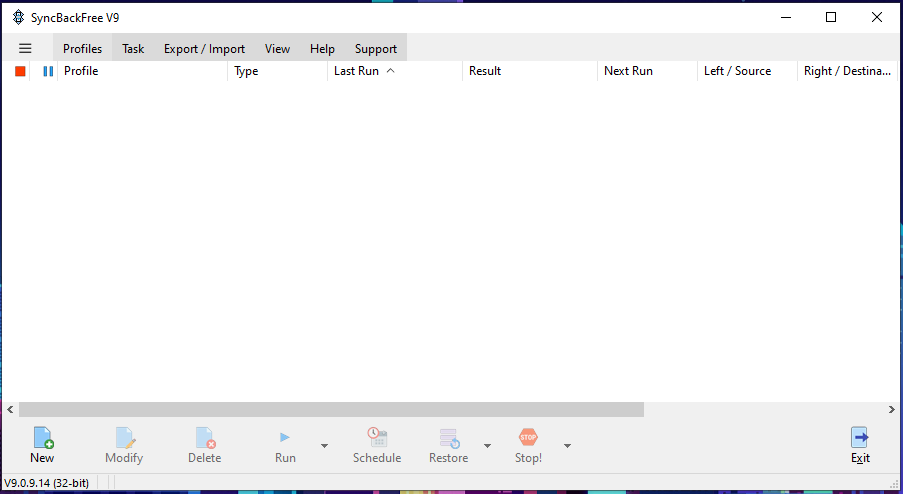 Step 1: Click on the "New" button.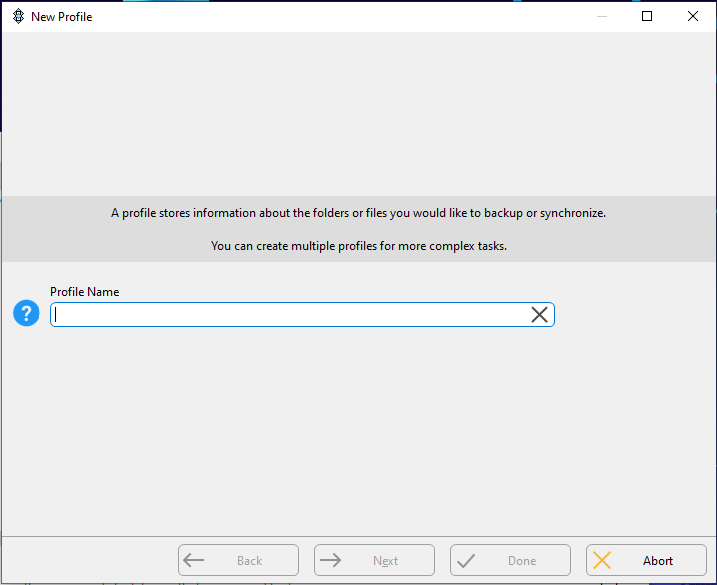 Step 2: Create your new profile/task with a new name. Click "Next".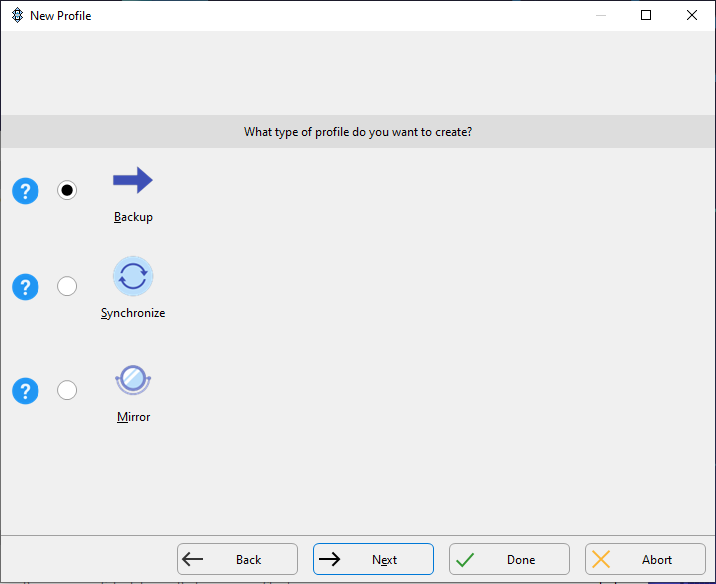 Step 3: Select on the type of profile you want to create. Click "Next".
Backup (Recommended): Update all the folders or files from the source to the destination, no changing on any additional folders and files that exists at the destination

Synchronize: Update all the folders or files from the source and destination to each other. You will end up with two folders with the same content
Step 4: Select the Source as "Internal/External Drive, Network path, etc" and Destination as "FTP". Click "Next".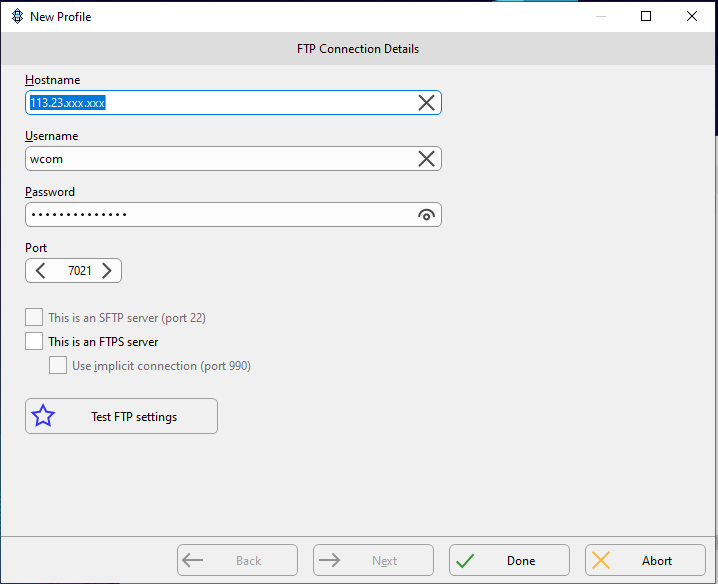 Step 5: Enter FTP credentials that you obtain from the service provider. Click "Next".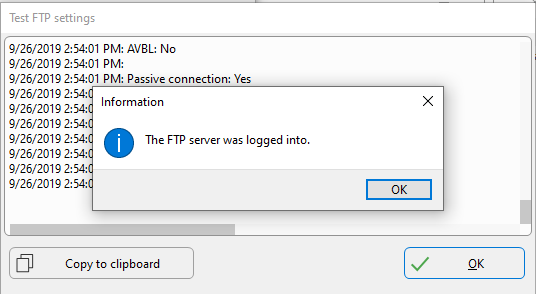 Step 6: You are encouraged to test your FTP connectivity by clicking at "Test FTP Settings" button. If the connection is success, the interface as shown at the figure above will appear. Please contact our support department if the testing is failure, or try to review on your FTP credentials.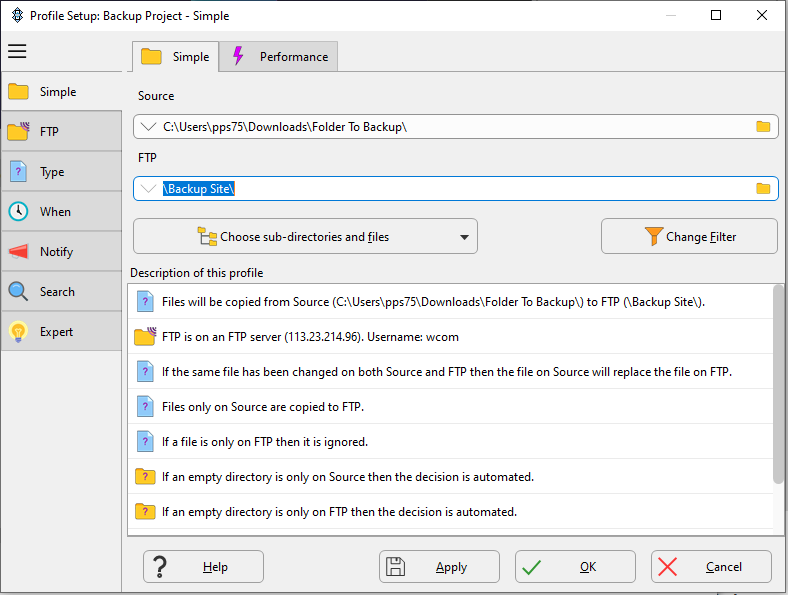 Step 7: "Choose Sub-Directories and Files" to select a sub-directories at your Cloud Storage. Click "OK" if all the information is correctly applied.

Step 8: The software will ask you to run on a simulated run which you can demonstrate a simulation of file backup. It is OPTIONAL if you are not intending to run the simulation.
Backup/Syncing Configuration
After completing a new profile creation, you can perform backup/syncing towards the profile/task.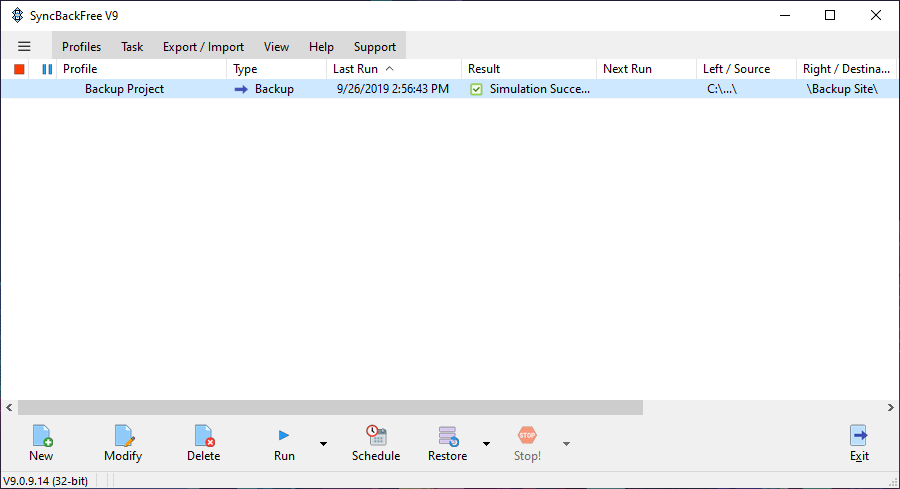 Step 1: Select an existing profile at the interface, click the "Run" button at bottom panel.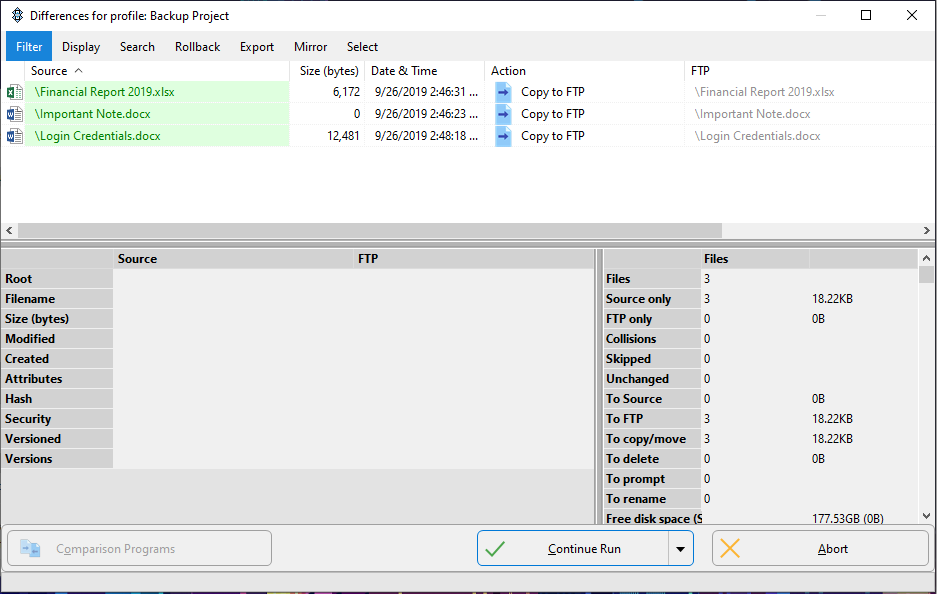 Step 2: Click on "Continue Run".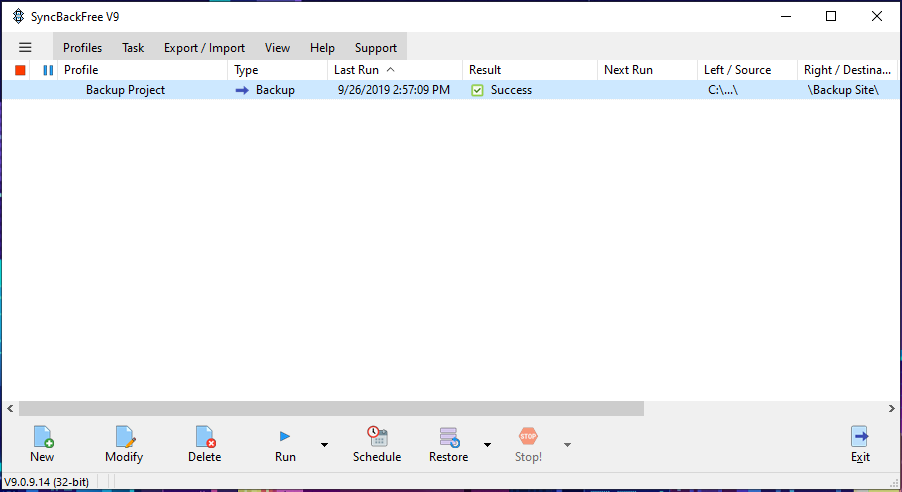 Step 3: After the profile is successfully completed, the result column will show with "Success"
Recovery Configuration
To perform recovery, you require to create a new profile/task.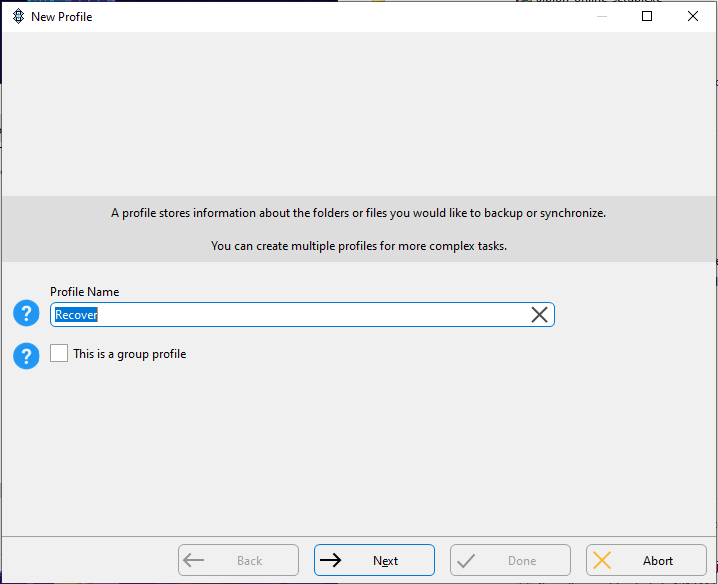 Step 1: Name a new profile. Click "Next".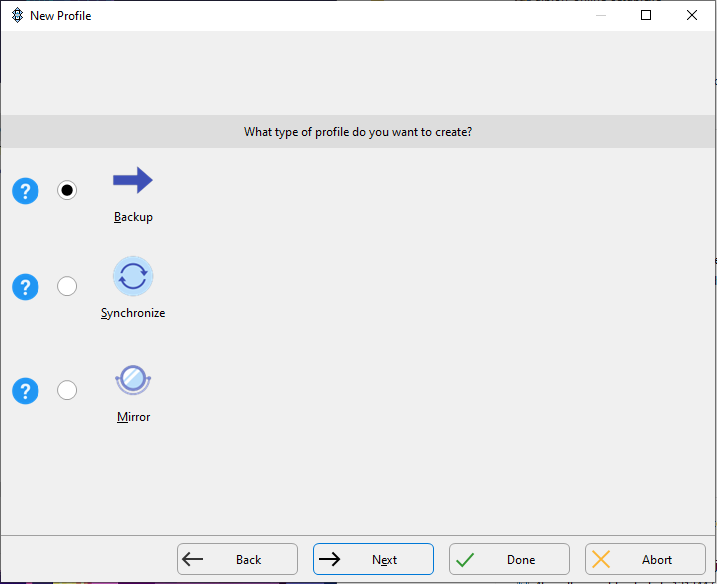 Step 2: Select backup for recovery. Click "Next".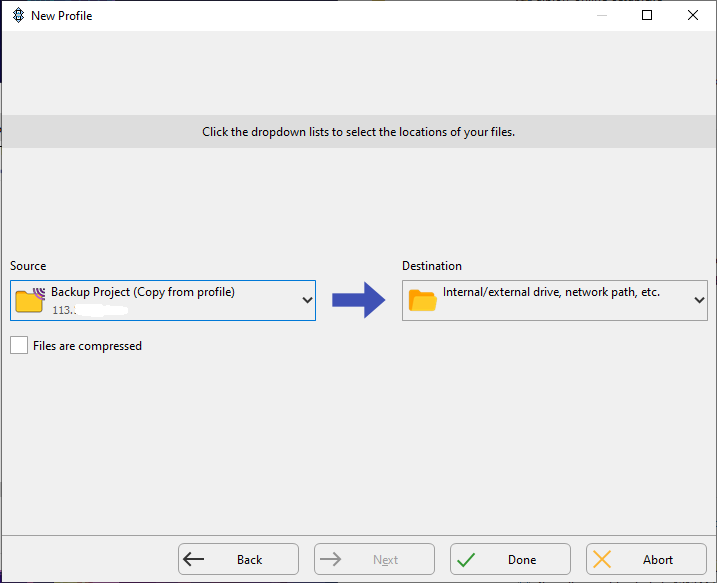 Step 3: At source section, you can select on your previous FTP account so you are not required to reenter the credential again. And the destination section is selected to "Internal/External Drive, Network Path, etc.". Click "Done".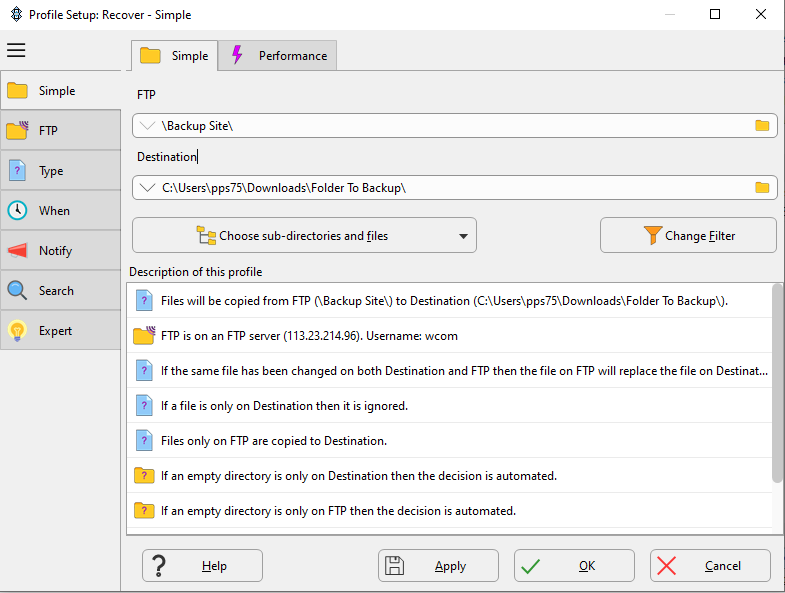 Step 4: Similarly, select the folder that you desired to backup from and to, origin from Cloud to Local disk.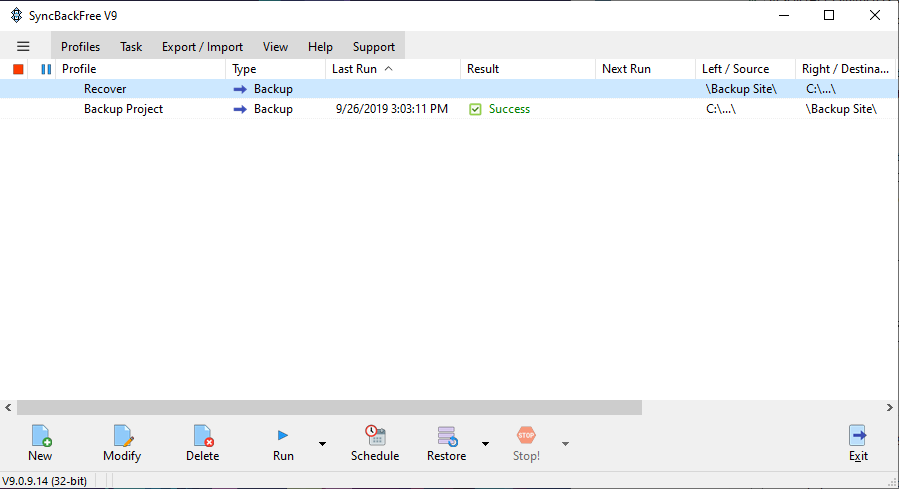 Step 5: You will get your new recovery profile/task. Preform the similar action as you backup to the cloud to recover your folder, files or documents back to your local drive.
Schedule Synchronization (Advanced)
Schedule your backup/syncing profile will allow you to get a peace of mind from performing a daily backup. But the schedule synchronization might get with some issue and we suggest you observe a few rounds of scheduled profile to ensure the profile is running properly.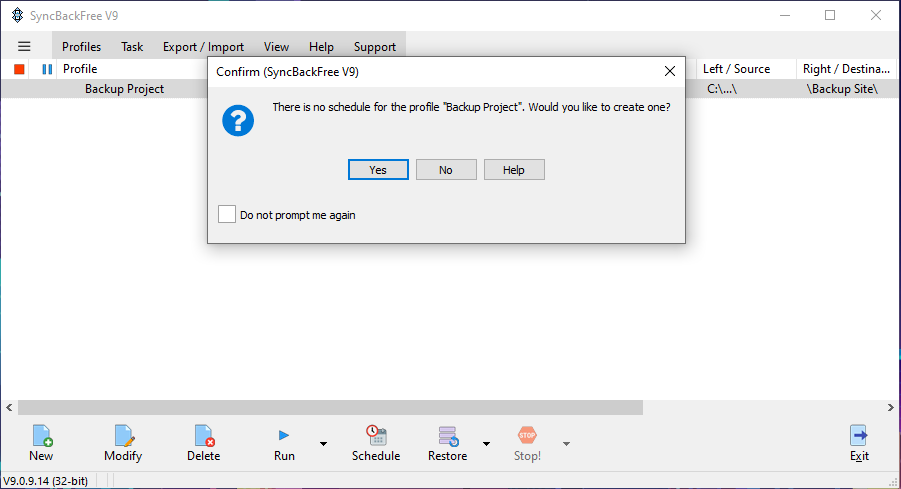 Step 1: Click on "Schedule" button at the bottom panel. Then, Click "Yes".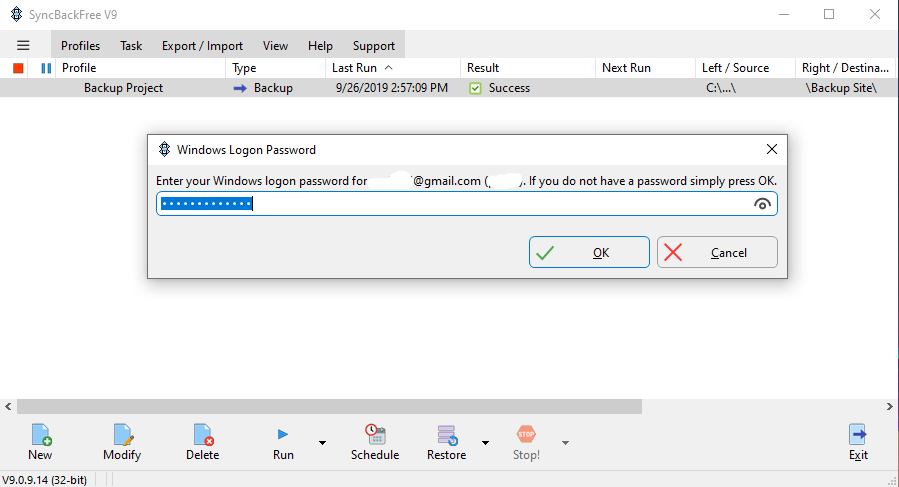 Step 2: Provide your windows account password to authorise the software to perform changes. Click "OK".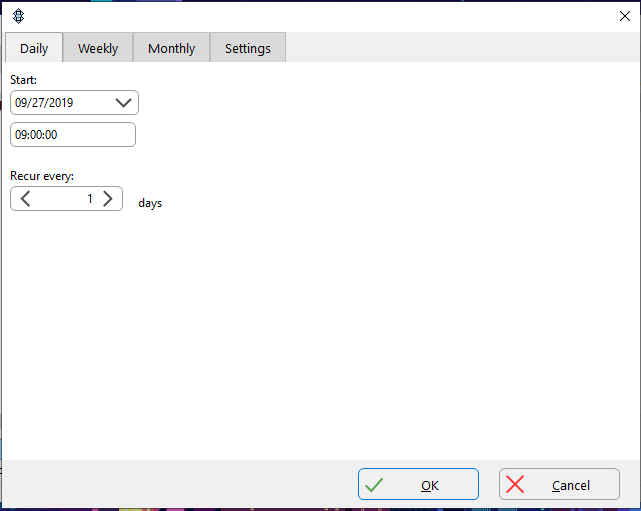 Step 3: You can set up the schedule to run on Daily, Weekly or Monthly.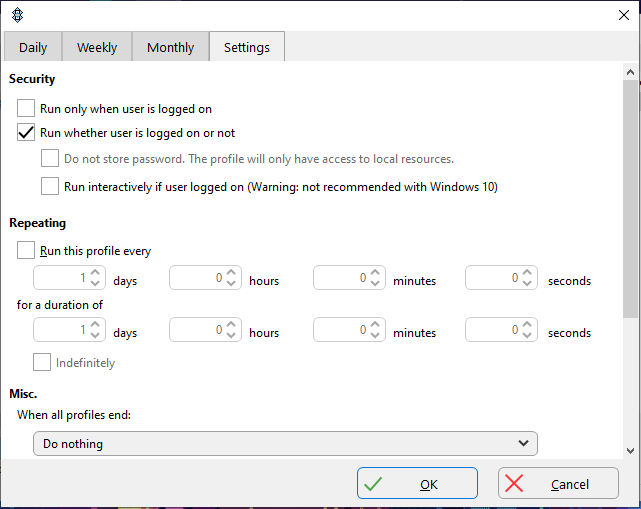 Step 4: You can perform advanced configuration at "Setting" Panel. Click "OK" if everything is set up based on your requirement.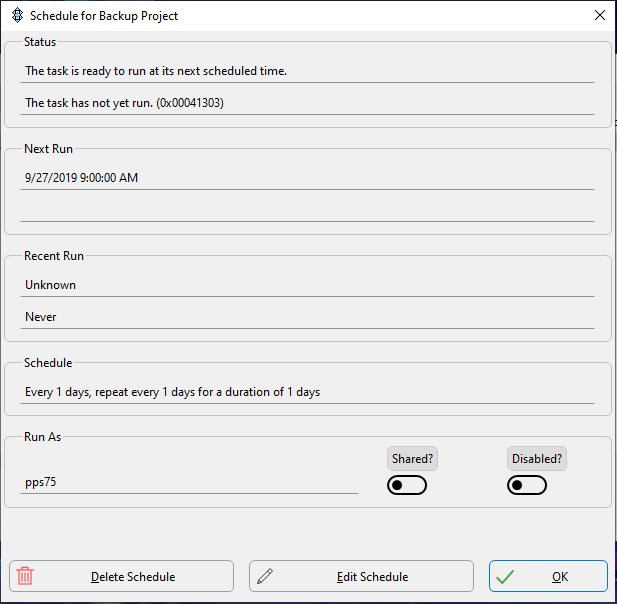 Step 5: The schedule summary for the project will appear after the configuration is completed. Click "OK" to confirm.
Conclusion
The complete guide above shows you the basic configuration for performing backup/syncing at our Cloud Storage Service, including establishing a connection, create a profile for backup/syncing and set up a schedule for the profile. For other enquiries or questions, kindly contact our Support Department or submit a ticket to us.
---