Knowledgebase

Sharing Files/Folders With Other Users on Private Cloud Storage
To share your files/folders to another users, click on the "Sharing" icon as shown below.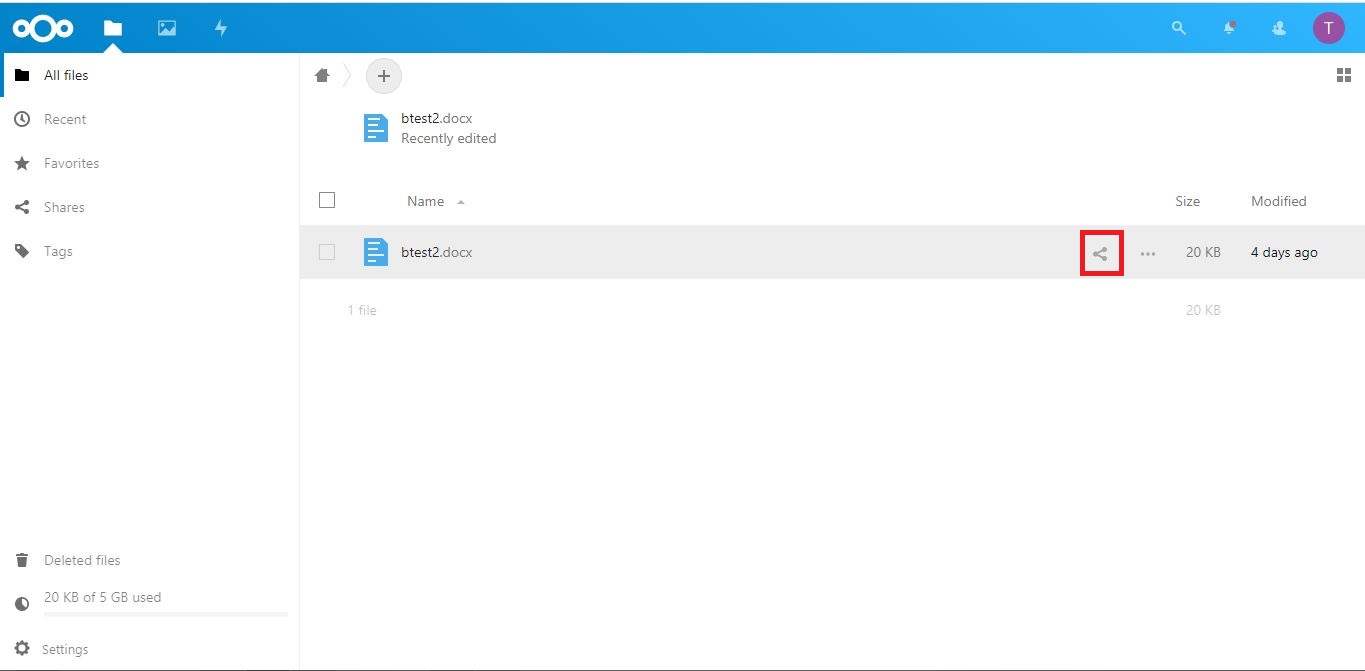 You can share the files/folders to specific users by searching the username on the search bar or just create a public share link by clicking the "+" button on Share link.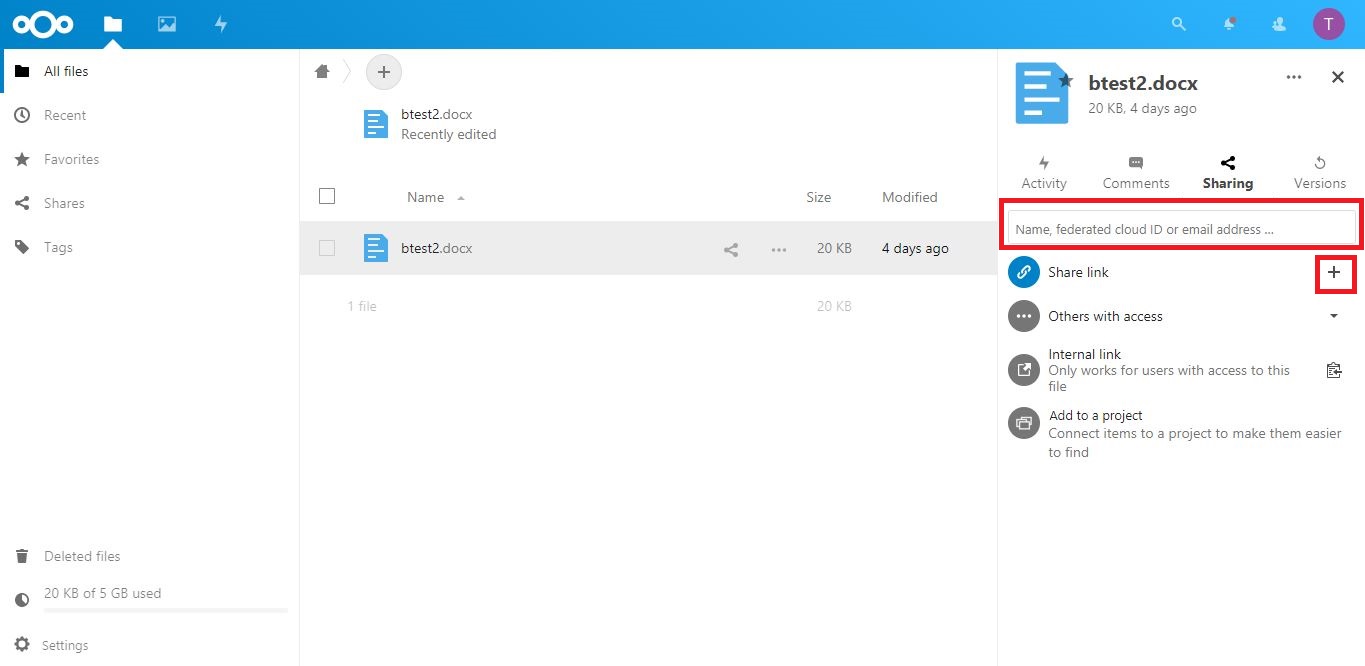 For user sharing, you can specify the user privileges on the files/folders by clicking on the Action button (3 dots) as shown below. Untick the option "Allow editting" to only enable read-only for the user. Untick "Allow resharing" to prevent user from resharing the files/folders.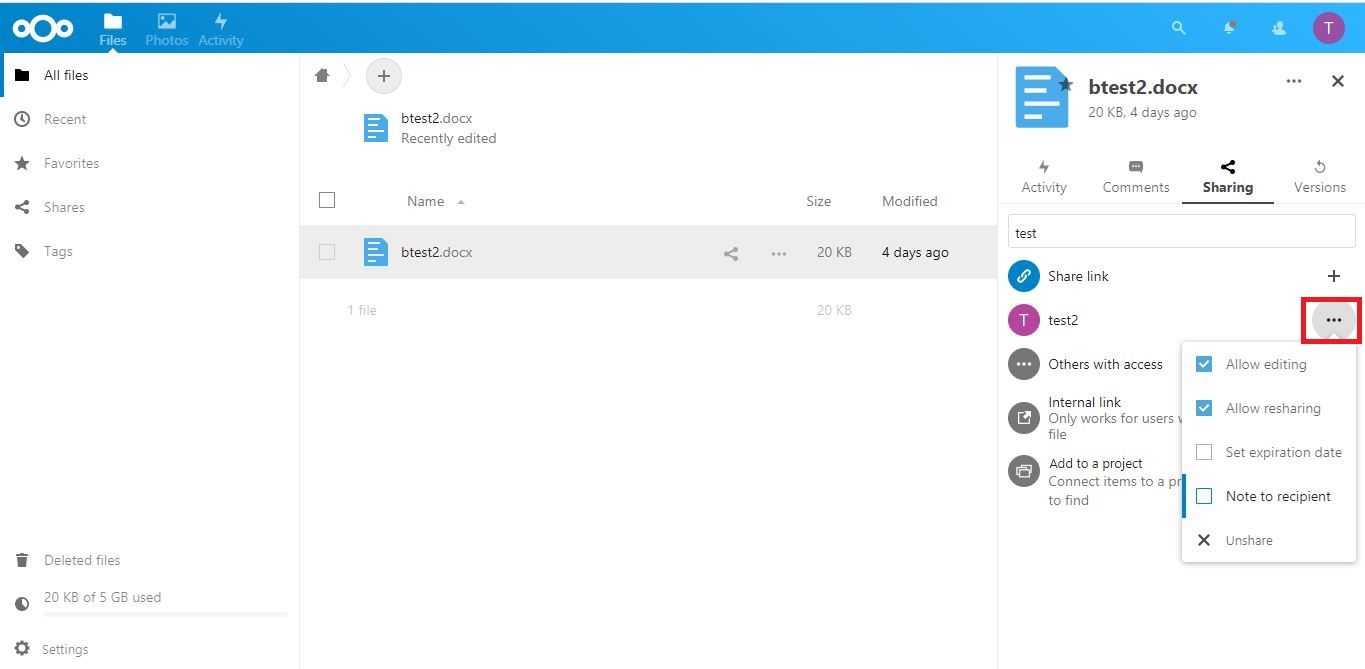 You can specify the sharing option for Share link by clicking the Action button (3 dots) as below. The default option is read-only with download link available. You can hide the download link and enable password protection if required.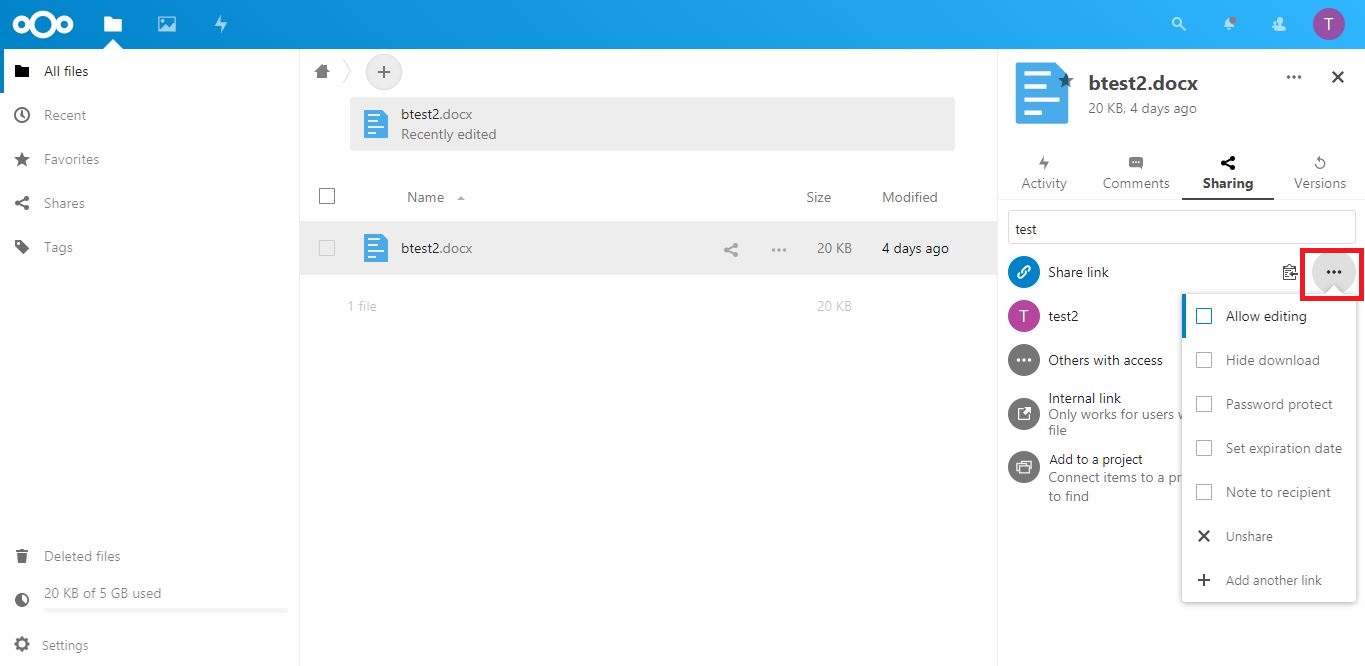 You are now completed the tutorial on how to share files/folders to another users using our Private Cloud Storage service.
---